Double advantage of "Proto-X" AHD video recorders
There is an opportunity to connect a double quantity of video cameras to AHD video recorders of "Proto-X" trade mark, such as PTX-AHD404 (4-channel) and PTX-AHD802 (8-channel) due to a hybrid «AHD+IP» mode.
Thank's to that mode it's possible to connect 4 AHD video cameras and 4 IP (720p) ones simultaneously to a 4-channel PTX-AHD404. Whereas you can connect 8 AHD and 8IP (720p) video cameras simultaneously to an 8-channel PTX-AHD802.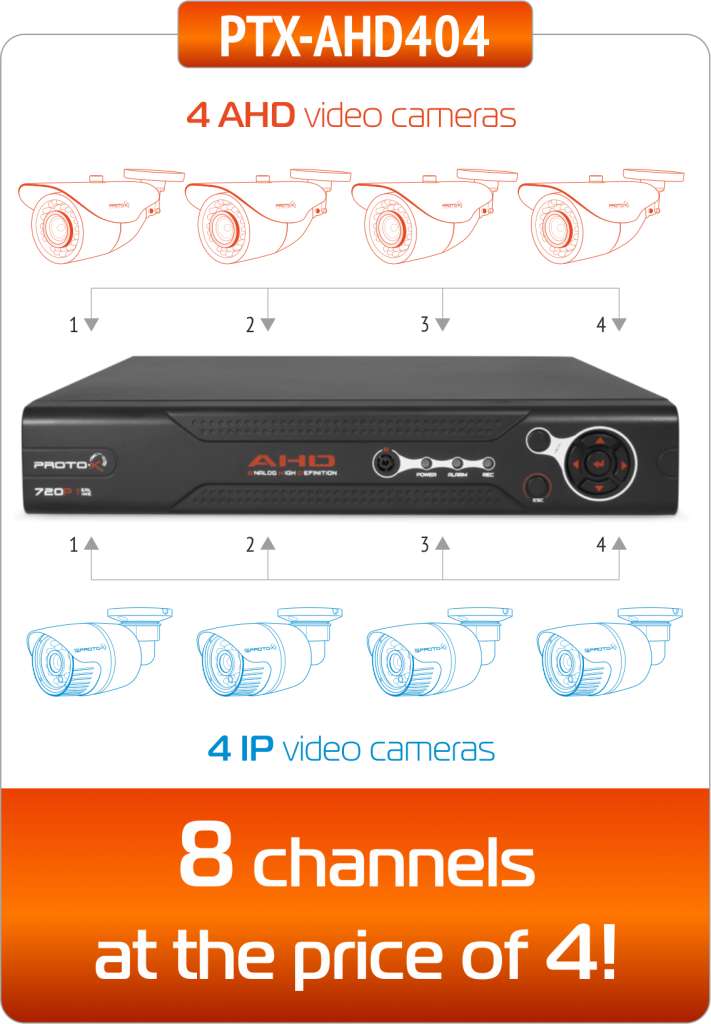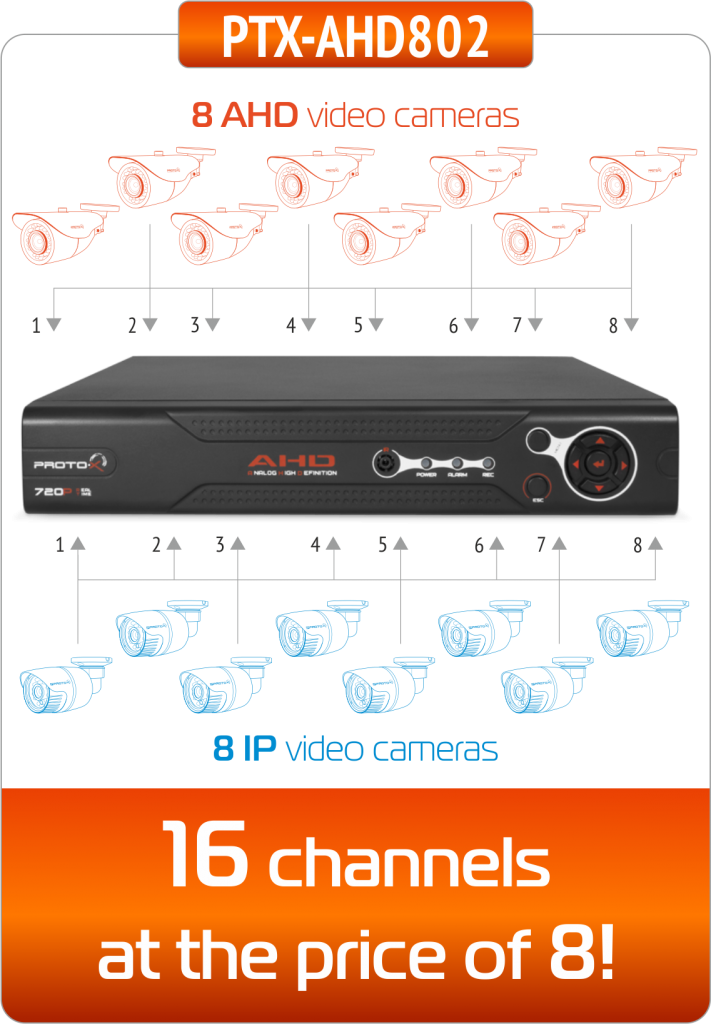 One of the basic features of AHD technology is a complete substitution of an analog video surveillance system. That's enough to connect new AHD video cameras and video recorder to an existing cable system and enjoy clear image in HD format. Otherwise, a useful «AHD+IP» mode provides an opportunity to use an existing local network for IP video camera connection, which are applied at places of a specific meaning.
Use all capabilities of "Proto-X" AHD video recorders to the maximum: get twice the amount of video channels at the price of 4 or 8!